SAPA | Big Data, Big Benefits: How Big Data Is Transforming Clinical Trial Recruitment in China?
2021-06-03 | Press Releases
Can Chen, Head of Digital Innovation at Happy Life Technology (HLT), and Yuzhu Ding, Data and Digital Manager in Novartis, presented at this year's Sino-American Pharmaceutical Professionals Association (SAPA) Scientific Symposium held on May 22, 2021.
Can pointed out that the drug approval process has been dramatically accelerated by the reformation of the China New Drug Application (NDA). The guidelines published by the Center for Drug Evaluation (CDE) in 2020 created a favorable policy environment for real-world evidence (RWE) generation in China.
Trial recruiting has been a significant bottleneck in the drug development process in China. RWE-based digital recruitment can significantly shorten the clinical development path through three strategic imperatives: precision feasibility and screening using Artificial Intelligence platform, patient-centric recruitment, and intelligent strategy adjustment leveraging artificial intelligence technology.
Yuzhu shared successful cases utilizing RWE-based digital recruitment in China through the collaboration between HLT and Novartis. For example, data on treatment patterns and patient compliance can assess the critical time points for research events in a trial to minimize the number of visits and reduce burdens on patients, thereby reducing drop-out rates. The enrollment process using RWE is four times faster than the traditional approach. The RWE-based recruitment also optimizes patient enrollment plans by expanding the patient pool, identifying eligible patients, and determining potential recruitment sites.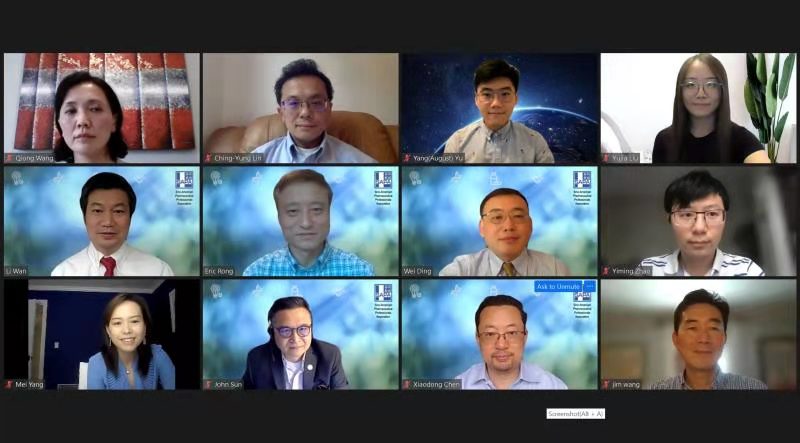 During the panel discussions, a question was raised about how real-world data (RWD) quality is ensured in China. Dr. Mei Yang, VP of iHS Global at HLT, answered that, while data science and AI technology are rapidly adopted in the healthcare sector in China, aggregation and conversion of raw and scattered data into computable, structured, and standardized data are the keys to providing high-quality RWD to researchers, healthcare providers, industry, regulatory agencies, and policymakers. HLT is a pioneer and one of the few companies in China working on this critical task. In HLT, data curation and quality control are essential. Data quality control is based on standards of data quality assessment. HLT developed 7000–8000 (continuously improving) quality control rules to address data quality issues and implemented various tools for data quality assessment.